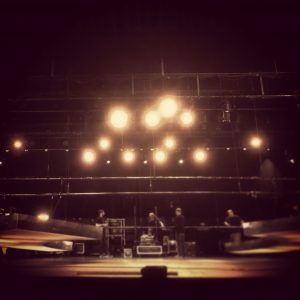 All of my gear that shows up to set is well maintained and in good working order. I feel each production is its own independent beast and all have very different needs, not limited to story, budget or locations. Therefore, to simply provide a quote without knowing the finer details of the project, would be like asking a contractor to build a house without a blueprint.
With the amount of gear I own, I am able to provide 1, 2, 3 and 5 ton grip packages. I also own dimmer boards, racks and an extensive amount of rigging equipment and speed-rail. On the lighting front, I own an ample amount of Kino-Flo's, HMI's and Tungsten units.
I only work with my own highly trained and professional Grip and Electric crew and have found by doing so , significantly reduces "L & D" at the end run of a show.
For a quote and/or availability, feel free to send over an email and depending on my schedule, I will get back to you within 24 hours.
* We do not work for: "DEFERRED" or "COPY, CREDIT, MEAL" terms of payment.